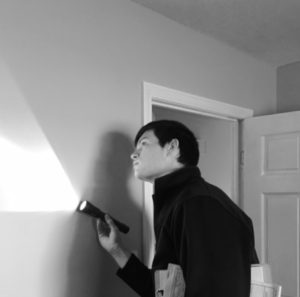 Residential Quarterly Pest Control Service
You want your home to be free of insects, spiders and their webs.  You can have peace of mind when we keep the insects from becoming an infested in or around your home all year long. You can say goodbye to ants, spiders, beetles, crickets, mice and other occasional invaders, with quarterly pest control service.
Termite Inspections
Protect your home from termite infestations and damage, ask about our termite warranty. 
Special Pest Control Services
Ants, Brown Recluse spiders, Roaches, Fleas, Mice, Bed Bugs, Mosquitos, or other pests?  Call us today, we can help.
Property Managers

Whether you manage an apartment complex, office building, or rental homes we've got you covered.  We offer respect, reliability, and consistent service to help you find solutions to the every day problems you encounter.
Ask about our 10 Year Price Pledge!
Big Referral Discounts!
Questions?  You are welcome to call or Text 785-224-5906
Privacy Policy:  We promise to not share your information with anyone.  Any and all client, or web browsing information we receive remains in house and will not be given or sold to any third party.
Keywords: Exterminator pest control pest service ants roaches spiders bed bugs crickets carpenter ants fleas carpenter bees wasp yellow jackets flies mud daubers exterminator pest control Topeka pest control Holton pest control Hoyt pest control Mayetta pest control Meriden pest control Topeka exterminator Topeka